Winter-themed Book Adaptations
A list of children's books about winter that make for great student-published books and projects.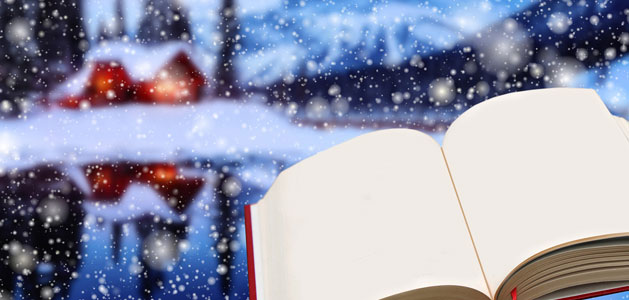 Use this list of books to engage students in creative project work that connects reading and writing with a winter-theme.
Snowmen at Night. Caralyn Buehner
Have students write simple sentences about what their snowman might do at night. Give it a simple noun-verb format and even add an alliterative component.
Over and Under the Snow. Kate Messner
Have students create their own version of people, animals, and objects they find over and under the snow.
The Shape of Things. Dayle Ann Dodds and Julie Lacome
Have students compose images from 2 dimensional shapes and complete a sentence that describes their composite to create their own version of the book. (lesson plan)
The Mitten. Jan Brett.
Ask students to tell the winter adventure story of a different article of winter clothing.
Polar Bear, Polar Bear, What Do You See? Eric Carle
Use the repetitive text to describe an animal in a winter habitat or the color of winter object.
Snowy Day. Jack Ezra Keats
If you want students to create their own book start to finish, inspire them with Jack Ezra Keats Snowy Day and then encourage them to the tell the story of their own snowy day. Perfect writing assignment after a school snow day.
Goodnight, Santa. Dawn Sirett
In this story, a little girl looks for Santa and says Goodnight to various creatures as she looks for him. Have students create their own winter silhouette scenes with advice from an animal they might meet when looking for Santa.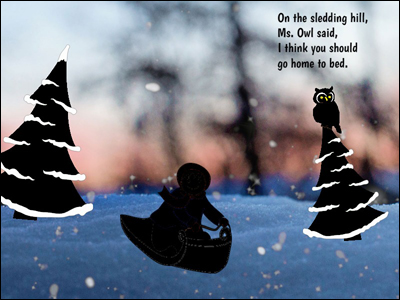 Polar Bear Math: Learning about Fractions from the Klondike and Snow. Amy Whitehead Naqda and Cindy Bickel
Have students choose a winter activity, like making hot chocolate or sledding, and use it to showcase and illustrate the fractions involved.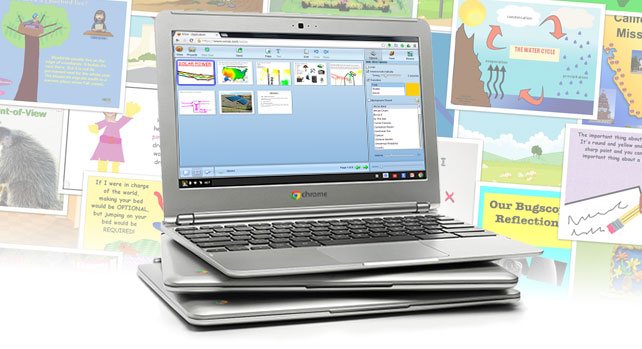 Getting Chromebooks?
Stay creative with Wixie!