Open-Ended Questioning with Bloom's
How questions change between lower- and higher-levels of thinking

Authentic assessment methods assess, among other things, students' abilities to use higher-order thinking skills to express questioningcontent knowledge. Open-ended questioning is a form of authentic assessment, and allows students to use higher-order thinking skills through a variety of content areas. By their nature, open-ended questions assess writing, conceptual understanding, and thinking skills - especially students' abilities to analyze, to evaluate, and to solve problems.
When I was in the classroom I found using questioning strategies designed for each level of Bloom's Taxonomy to be the most effective.
Lower Order Thinking Skills typically only require rote knowledge and basic comprehension to answer. In order for students to think critically about information they must master the basics of these skills. Some questions might be:
How would you identify?
Describe what happens when __________?
How would you clarify the meaning ________?
What can you infer from _________?
What would the result be if __________?
How would you change _________?
Higher Order Thinking Skills typically require students to problem solve, organize and identify patterns, define relationships and create new ideas from known information, and recognize there are various viewpoints. Some questions might be:
How could you verify __________?
What data was used to evaluate __________?
Discuss the pros and cons of __________?
How can you classify _________ according to ________?
What alternative would you suggest for _________?
What could you invent to solve _________?
Asking questions at both levels, lower- and higher-order, makes learning more interesting. Lower-order questions help us find the facts and information we need to be able to address the higher-order questions. Too many lower order and school is boring. Too many higher-order, without the lower-order and school is too taxing. Look to take a balanced approach.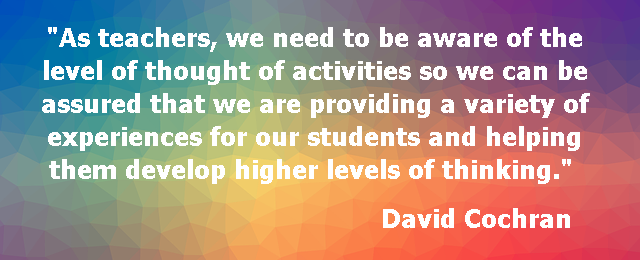 As you get better designing just-right questions, consider ways to help your students build their questioning skills too.
Editor's Note: This article first appear on the Tech4Learning blog on August 18, 2011.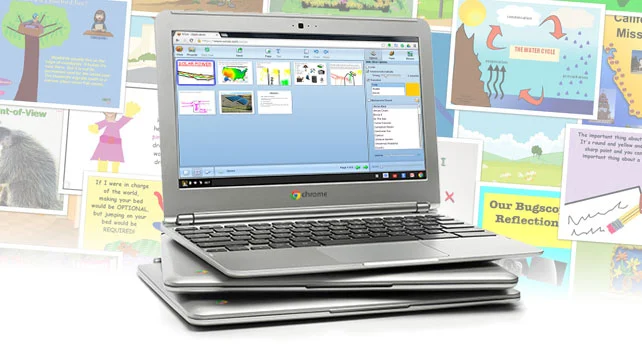 Getting Chromebooks?
Stay creative with Wixie!